2019 Japan international robot exhibition was grandly opened at the Tokyo Ariake International Exhibition Center on the 18th-21th Dec, 2019. As one of the world's largest robot exhibition, this fair gathered many world's top robot manufactures, robot components' research and development manufactures, R&D institutions and etc.
In order to meet for all kind of customers requirements, Laifual also launched new products as well. Such as integrate robot arm joint module, planetary gearbox, high torque series harmonic reducer and etc. More details about the fair, please check as below: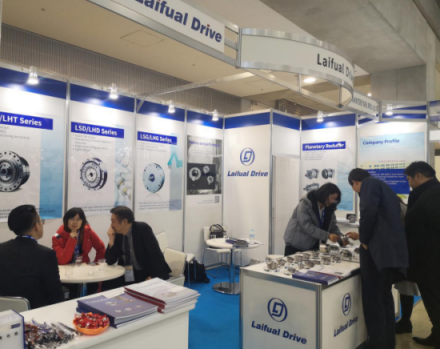 Part 1 Harmonic reducer integrated robot arm joint module receives customers attention
This product integrated harmonic reducer, hollow type direct drive servo motor, friction brake, and full closed-loop multiturn absolute encorder, the drive with Canopen, EtherCAT, pulse communication methods. Which saves time and cost on hundreds of complex parts' design, purchase, assembly and etc. It's very easy to control, with light weight, high precision, small size, convinient maintenance, low failure rate, high relability, low nose, simple structure and other characteristics.
In addition, with hollow design, it's more easy for users to insert cables, air pipes, waterways and other paths. Robots made of joint module combinations can work in conjunction with other series robots. This efficient cooperation and truly unmanned operation will be the future choice of automated production lines.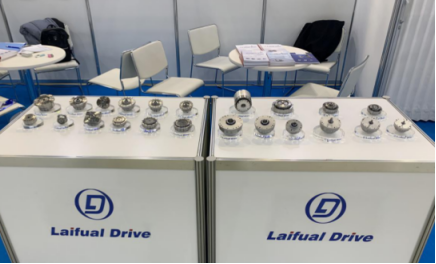 Part 2 Main product - planetary gearbox
The innovation of new materials and new technology, new structure design has increased the transmission effiency of Laifual's planetary gearbox by 20%. We uses helical gear design, with drum gear processing, makes our planetary gearbox with low noise, strong adaptability, and greatly improved the overal performance.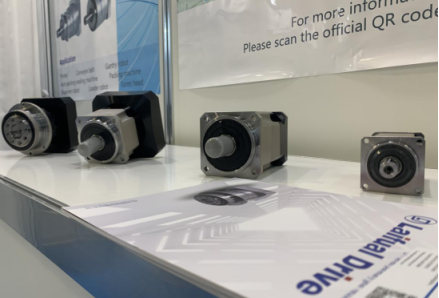 Part 3 High torque series - LSG and LHG
This series have new structure and tooth profile. We have made breakthrough progress in materials' development. High torque series LSG and LHG not only increase the torque load capacity by 30%, but also reduce the product temperature rise and resonance. The exploration of materials is a key reaserch area for different specifications and application fields.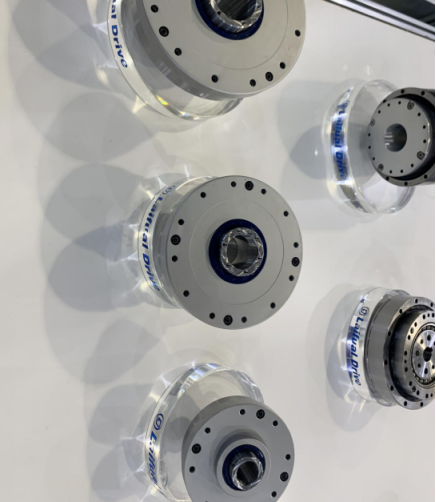 Part 4 Compact series - LSD and LHD
LSD series products are developed according to the development of miniaturization of robots. We've made the optimization and improvement of materials and structures. Compare with LSS series that with the same torque capacity, LSD series is more compact and thin-walled, smaller size.
For LHD series products have been innovative on the flexible spline, the axial length of LHD-I has been shortened by 15%.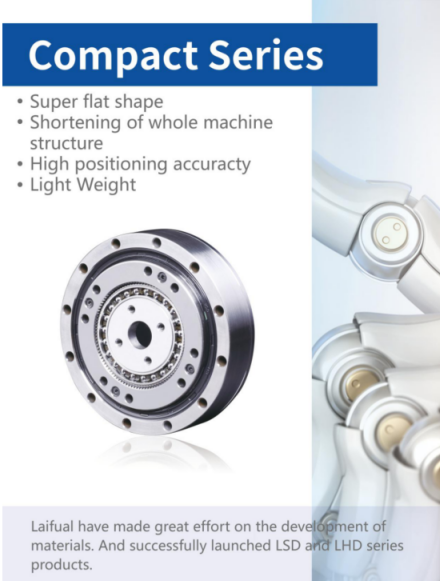 In order to meet for customers' increasingly complex requirements, Laifual will gradually improve our products range. And bring the best products, serives, technical support to customers who have always trust and support Laifual.